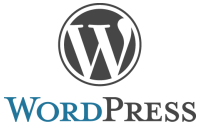 Whilst AnnWebCom specialises in deploying and supporting fully-managed web sites, SpiderPress provides self-edit web sites using the popular and easy to use "WordPress" content management system.
Originally a blogging tool, WordPress is a full-function web site Content Management System (CMS). WordPress is extremely easy to use whilst having the capacity, through a choice of thousands of "plug-ins", to do almost anything imaginable on the web.
It's so easy to use – we have trained most users within one to two hours entirely by e-mail / phone.
WordPress based sites deployed and supported by SpiderPress enable web-site owners to manage their own content whilst having the peace of mind that they can obtain professional support if needed. The cost of deployment depends on the amount of customisation of the WordPress installation required (on a scale of "none" to "fully bespoke") and the amount of support anticipated (on a scale of "none" to "un-metered") in addition to hosting.
The inherent blogging functionality makes it possible for web-site owners to quickly and routinely publish "news", "events" and/or information "articles" – the "blog" doesn't have to be called a "blog".
There is practically no limit to the number of pages or blog postings that you can publish.
We offer three Deployment Models and three Hosting / Support plans.
Whilst designed to be a self-edit system, under Support Level 3 you may opt for us to manage your content too or to share that activity with you.