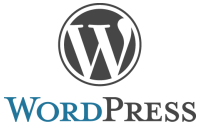 SpiderPress offers a choice of three hosting and support service levels for WordPress based self-edit websites:
Level 1 – Basic: £22.50 per month
Hosting
Background support*
Level 2 – Supported: £46.00 per month
Hosting
Up to 12 support** incidents per year
Level 3 – Managed: from £95.00 per month
Hosting
Unmetered support**
* "Background support" includes only managing the WordPress editing system and hosting 'behind the scenes'. No client support for editing etc. (there is lots of publically available WordPress documentation). Email-only service for technical queries.
** "Support" includes help with adding content, advice on preparing images and documents for inclusion in your web site etc. Support requests accepted via email or phone. An assessment of the likely support required will be made. The monthly fee may require adjustment in the event that the selected support level and charges prove to be incompatible with the actual needs of the client.
Please note:
None of the above plans include adding or updating the web-site content. However, under Level 3 you may opt for us to manage your content or to share that activity with you. Naturally, this will affect the monthly cost of the support service.
None of the above plans include adding new functionality which would be quoted on a case by case basis.
Inclusive hosting space is limited to 100MB. Additional space is available at £10.00 per month per 100mB or part thereof.
If registered with us, a domain name (.co.uk) is included in each hosting / support package.
All prices exclude VAT which will be added at the prevailing rate.
All hosting / support plans are billed monthly in advance and payable by standing-order, minimum 12 month contract.