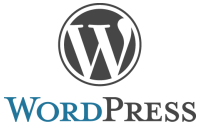 SpiderPress offers a choice of three deployment models for WordPress based self-edit web sites
Deployment Model 1 (Basic): £265
Limited choice of WordPress themes
No customisation
Basic web-site functionality
Deployment Model 2 (Regular): £649
Limited choice of WordPress themes
Minor customisation (e.g. add logo, alter colour scheme)
Optional selected additional functionality using WordPress plug-ins (some at extra cost)
Deployment Model 3 (Bespoke): from £949
Wide choice of WordPress themes
Bespoke design customisation
Optional wide ranging additional functionality (extra cost) using WordPress plug-ins and / or bespoke programming
Populating new sites with content is not included in any of the models.  SpiderPress can populate pages for you from £65 per page depending on complexity. All copy and images to be supplied by client.
Training
Email / phone training: £58.50 per hour
Minimum 1 hour billable per session then billed per 30 minutes or part thereof.
Please note:
All prices exclude VAT which will be added at the prevailing rate.
Deployment is billed in full and in advance for Deployment Models 1 and 2 and 50% in advance for Deployment Model 3 and then 50% upon full draft publication.